You and your spouse have started a family and bought a home within the last few years.
You chose a family-oriented neighborhood in a town with great schools. Because of this, the house wasn't cheap.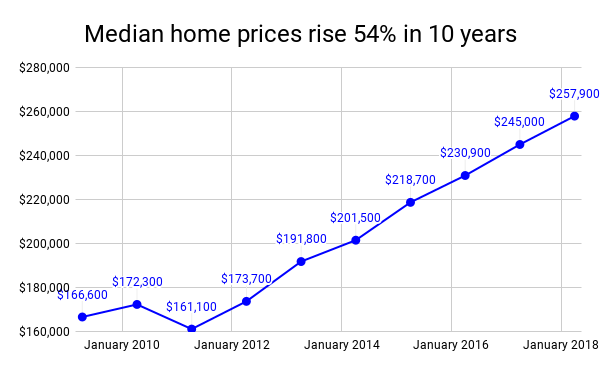 And most likely the home was pretty old, likely older than you. Don't worry, you are not alone, in states like Pennsylvania & New York the average home is over 50 years old!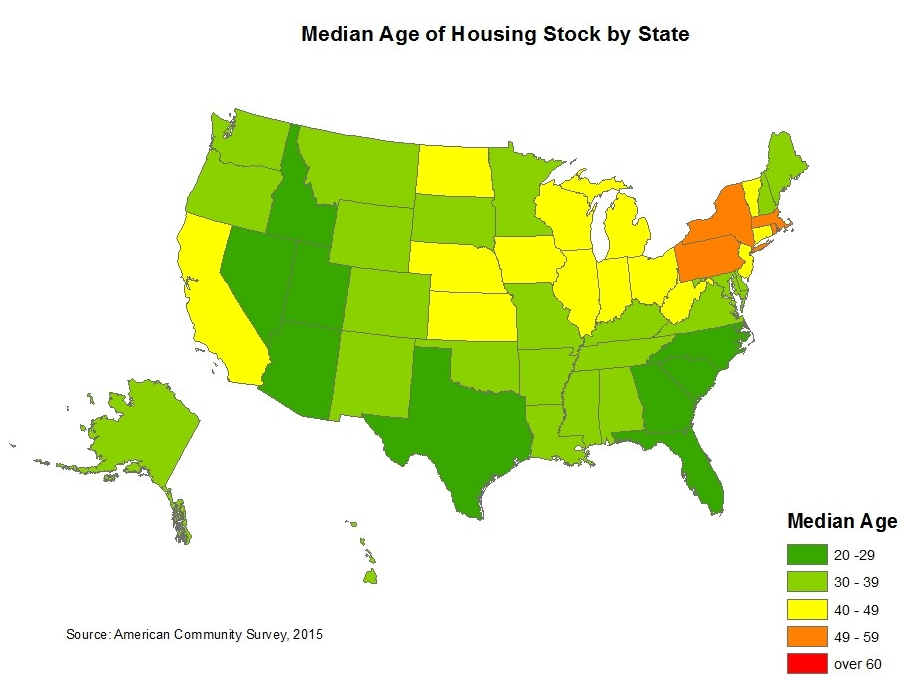 Because you bought an old home, there is a good chance it looks more like the BEFORE pictures than the AFTER pictures of your favorite episode of Property Brothers.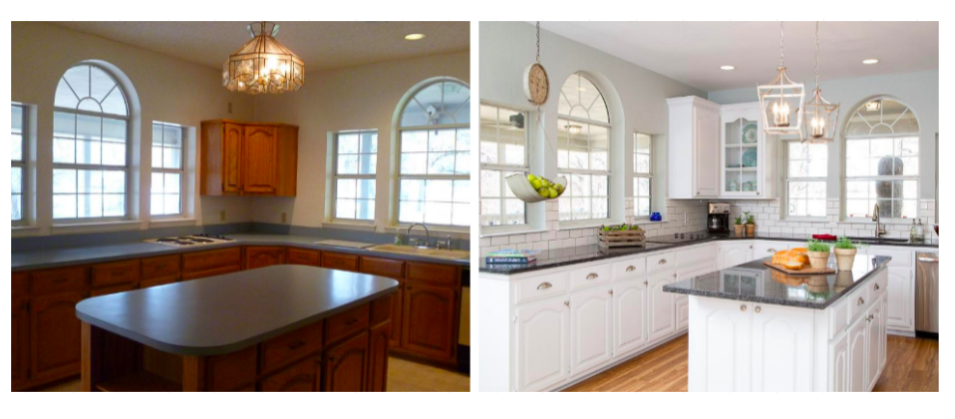 Thus, you likely have a renovation wish list a mile long.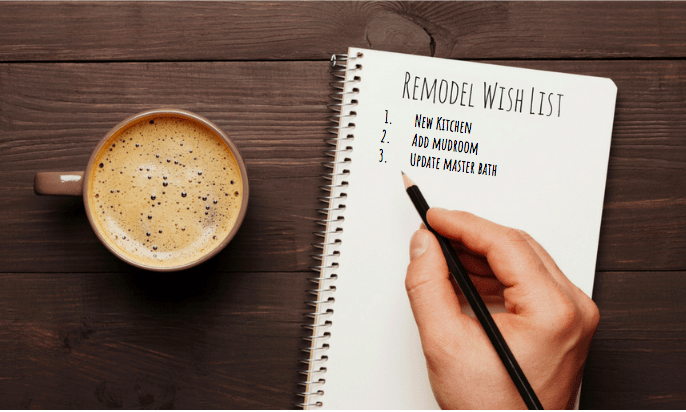 But you've probably already learned that renovating is much more expensive than they make it look on TV. Unfortunately, only Chip & Joanna can totally transform a house for under $100k.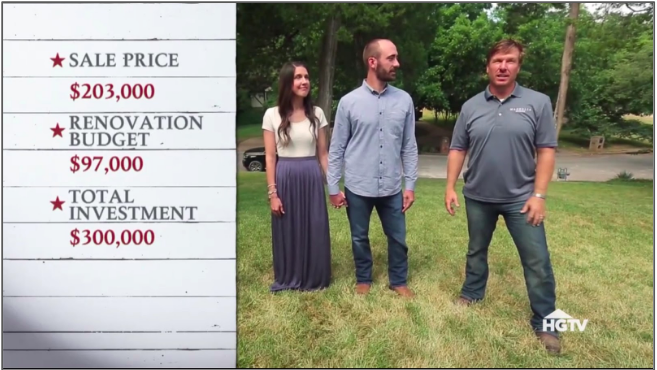 It's not a matter of if, but when. At some point, you will get around to redoing the kitchen, opening up your floor plan or adding that addition above the garage. But if you are like most homeowners, it will end up being years later than you'd like it to be.
Today, the two most popular financial products used to finance home renovations - a Cash-out Refinance or a Home Equity Loan - aren't even really designed for renovations at all. While they can be a good option for long-term homeowners (having lived in their home for 10+ years), they aren't the right type of loan option for recent homebuyers who haven't yet built up equity. Because when equity is your only leverage, it can take years to build up enough equity to achieve your entire renovation wishlist.
So then what about newer homebuyers who haven't built up equity yet? Those homebuyers are basically stuck in a tough spot since it takes a decade or more to build up the equity they would need to tackle their home renovation wishlist. So what do these homeowners tend do? Well, 87% of them use will use cash - borrowing from retirement accounts, draining emergency savings, or borrowing from their friends and family. Others will rack up high-interest debt with personal loans and/or credit cards. And far too many begrudgingly reduce the scope of their project, sacrificing their dream home, or tackling their renovation wishlist piece by piece over many years. No one wants to live in a never-ending construction zone, yet a lot of these homeowners will.
That's where RenoFi comes in. We are here to help you get your someday home, today. And we help you do it in the most financially responsible way possible with our home renovation loans.
With RenoFi's home renovation loan:
Homeowners can borrow as little as $20k and as much as $500k+ for their home improvement projects for a low monthly payment.
Homeowners save money by relying on RenoFi to match them with lenders offering the best interest rates and lowest fees.
Homeowners can get everything done in one go. Typically, homeowners will tackle home improvement projects in phases —often when using personal loans or construction loans that limit how much they can borrow. As a result, they are living in a constant state of construction which disrupts family life. With RenoFi's home renovation loan that's no longer necessary.
Homeowners get the benefits of RenoFi for free! Banks pay us, not homeowners. We guarantee you will not pay a penny more for your home improvement process because you found the loan on RenoFi.
A Home Improvement Loan to Tackle Your Entire Wishlist — Today.
When you do a home improvement project, typically your house goes up in value. This increase obviously varies for every home renovation project and the homeowners' unique situation (and we want to help with that too) but in our experience, most homeowners we've worked with see their home's value increase by $75k. Imagine if you could access this increased home value upfront + any existing home equity you've already built up in your property? This is exactly what our home renovation loans do.
RenoFi loans are renovation-specific versions of a Home Equity Loan or Cash-Out Refinance with one major difference: the appraisal is based on the future home value, not the current. That increases your borrowing power, often by 3x or more, AND ensures they get the lowest rate possible to finance all the home improvements to create your dream home in one shot.
But what about a construction loan — don't they offer this same feature? It's true, but homeowners and contractors alike actually hate construction loans. Why? This type of loan was originally designed for buying a plot of land and building a house from scratch, so when taking this route for a smaller renovation project, there are a lot of unnecessary steps and costs that homeowners — and their contractors — will endure. For the most extreme renovations, they are necessary, but for 9 out of 10 home improvement projects, the extravagant and cumbersome controls are way overkill. Plus, they often require homeowners to refinance into mortgages with above-market rates and significantly higher closing costs than a typical mortgage, making them a lot more expensive too.
That's why we designed RenoFi Loans to have the borrowing power of a construction loan with the ease of a home equity loan. Homeowners get the best of both worlds and plenty of helpful insight from our team to make the right decisions before the hammer hits the nail. You only raise your family once, you should do it in a home you love!
If you're considering a home renovation, it's never too early to get in touch with us and learn to learn about how RenoFi's home renovation loans may be able to help you. Learn more about what a renovation home equity loan is and about how RenoFi can help you finance your entire home renovation wish list today by contacting us today!
Discover Categories
The most money and lowest monthly payment for your renovation
Borrow up to 90% of your future home value with a RenoFi Renovation Loan
WHAT IS YOUR PROJECT?
Renovating my current home